FL Trump For President Lounge
Posted : November 1, 2018 12:46 am
BILL, HILLARY CLINTON TIED TO SEX-SLAVES 'CULT'
Court documents: Women 'required to be naked,' 'threatened with being put in cages'
Published: 03/27/2018 at 5:14 PM

image:
Print
image:
Bill and Hillary Clinton at President Trump's inauguration in January
It's a bizarre and twisted tale of brainwashed sex "slaves" who were branded with a leader's initials on their private parts – and top executives of the secretive group in upstate New York reportedly pumped thousands of dollars into Hillary Clinton's 2008 presidential campaign.
image:
Keith Raniere (Photo: YouTube screenshot)
Keith Raniere, co-founder of NXIVM, was arrested Monday in Mexico and extradited to the U.S., where he is being charged with sex trafficking. He appeared in court Tuesday in Texas and signed a waiver for US Marshals to bring him back to New York.
On Tuesday, the FBI raided the Albany home of Nancy Salzman, 63, a registered nurse and hypnotist who is president of NXIVM. The organization describes itself as a "community guided by humanitarian principles that seek to empower people and answer important questions about what it means to be human." In a series of articles published by James Odato in the Albany Times Union, NXIVM's practices were questioned and the group was compared to a cult.
A criminal complaint charging Raniere, 57, with sex trafficking alleges that he made female followers have sex with him and do menial chores for masters. The women were reportedly forced to stay quiet about the arrangement or they would be publicly humiliated.
According to the complaint, victims were branded in their pelvic areas with a symbol featuring Raniere's initials. The branding was performed with a cauterizing pen. Raniere was reportedly known as "The Vanguard."
"During the branding ceremonies, slaves were required to be fully naked, and the master would order one slave to film with the other held down the slave being branded," the legal document states, according to CBS News.
image:
This is an example of the alleged branding that included Keith Raniere's initials. The brand was reportedly placed in the women's pelvic area (Photo: FBI)
"Investigators said that Raniere preferred exceptionally thin women, so 'slaves' had to stick to very low-calorie diets and document every food they ate," CBS reported. "As punishment for not following orders, women were forced to attend classes where they were 'forced to wear fake cow udders over their breasts while people called them derogatory names,' or threatened with being put in cages, court papers say."
Raniere reportedly fled the U.S. last year after the government started interviewing witnesses. Court documents say he dumped his cell phone and began using encrypted email.
Authorities found him living with several women in a posh gated community in Puerta Vallarta.
"After authorities took him into custody on a U.S. warrant, investigators said that the women got into a high-speed car chase," CBS reported.
image:
Posted : November 1, 2018 12:54 am
Nancy Salzman (Photo: Video screenshot/NancySalzman.com)
The NXIVM website describes Raniere as a "scientist, mathematician, philosopher, entrepreneur, educator, inventor and author" who has "devoted his life to studying the human psychodynamic and developing new tools for human empowerment, expression and ethics."
Senior FBI official William Sweeney told BBC News: "Keith Raniere displayed a disgusting abuse of power in his efforts to denigrate and manipulate women he considered his sex slaves. He allegedly participated in horrifying acts of branding and burning them, with the co-operation of other women operating within this unorthodox pyramid scheme. These serious crimes against humanity are not only shocking, but disconcerting to say the least, and we are putting an end to this torture today."
In 2017, Raniere denied the claims against him in a letter on his website, stating, "These allegations are most disturbing to me as non-violence is one of my most important values."
In October 2007, then-New York Post writer Charles Hurt reported that leaders of the Albany group gave thousands to Clinton's 2008 presidential campaign. And Salzman, the woman whose home was reportedly raided by the FBI, is reportedly a member of the Clinton Global Initiative.
Executives and top associates of the Albany-based NXIVM group – along with their family members – donated $29,900 to Clinton's presidential campaign, according to federal records.
On March 14 and April 13, records show, more than a dozen contributions poured into Clinton's coffers from NXIVM, an executive and group-awareness training organization led by Brooklyn-born Keith Raniere, 47.
Most were from first-time political donors, each giving the $2,300 maximum. …
At least three of them – group President Nancy Salzman and the Bronfman sisters – are members of Bill's charitable organization, the Clinton Global Initiative. Membership is by invitation only and requires at least a $15,000 donation per person for one year.
An Albany woman with the name of Nancy Salzman has also contributed nearly $1,000 to the Democratic Congressional Campaign Committee and $400 to the pro-abortion group Emily's List.
image:
The 2008 Clinton campaign reportedly downplayed the importance of the contributions.
"Over 100,000 people from across the country have contributed to Sen. Clinton's campaign for change, and regardless of who supports her, she will always continue to stand up for what she feels is right," campaign spokesman Blake Zeff told the Post at the time.
The Albany Times Union is also reporting that New York Attorney General Eric Schneiderman's office is probing a nonprofit organization linked to NXIVM that allegedly conducted brain-activity and other human behavioral studies with no oversight.
The Times Union reported:
The nonprofit Ethical Science Foundation was formed in 2007 by Clare E. Bronfman, who owns a horse farm in Delanson and is listed in public records as the trustee and donor of the foundation.
At the request of the attorney general's office, a state Supreme Court justice recently signed an order directing Bronfman and Dr. Brandon B. Porter, who is involved with NXIVM and conducted the human studies, to turn over all documentation associated with the research, including any written communications, videos, conclusions, consent forms and the names and addresses of "individuals associated with Ethical Science Foundation who participated in any manner with the studies."
Clare Bronfman, an heiress of the Seagram Company who has called herself the operations director of NXIVM, is a repeat Clinton donor, according to FEC records.
Last October, a Vancouver woman named Jennifer Kobelt, 28, said NXIVM President Nancy Salzman recruited her for brain studies. Kobelt said she was hooked up to an EEG machine to monitor her brain activity. She claims they showed her horrifying images and videos of murder, rape and mutilation, the San Francisco Chronicle reported.
Sen. Kirsten Gillibrand has also received money from Bronfman, who reportedly gave $2,400 to the New York Democrat's 2010 special-election campaign.
"The lawmaker's dad, Doug Rutnik, worked as an attorney for Nxivm for four months in 2004 at a rate of $25,000 per month," reported PageSix.com.
But when Rutnik tried to quit, a source told PageSix.com, he was sued and reportedly paid back $100,000.
Also, in December, The Sun reported "Smallville" actress Allison Mack is allegedly a "master" in NXIVM.
Read more at https://www.wnd.com/2018/03/clintons-received-cash-from-cult-leaders-who-brainwashed-sex-slaves/#mdbgvTvuBcequWHr.99
Posted : November 1, 2018 12:54 am
For a Saturday Afternoon..............
More Fun Than The Game:D
[MEDIA=youtube]xzuxTEq-plE[/MEDIA]
Posted : November 1, 2018 12:57 am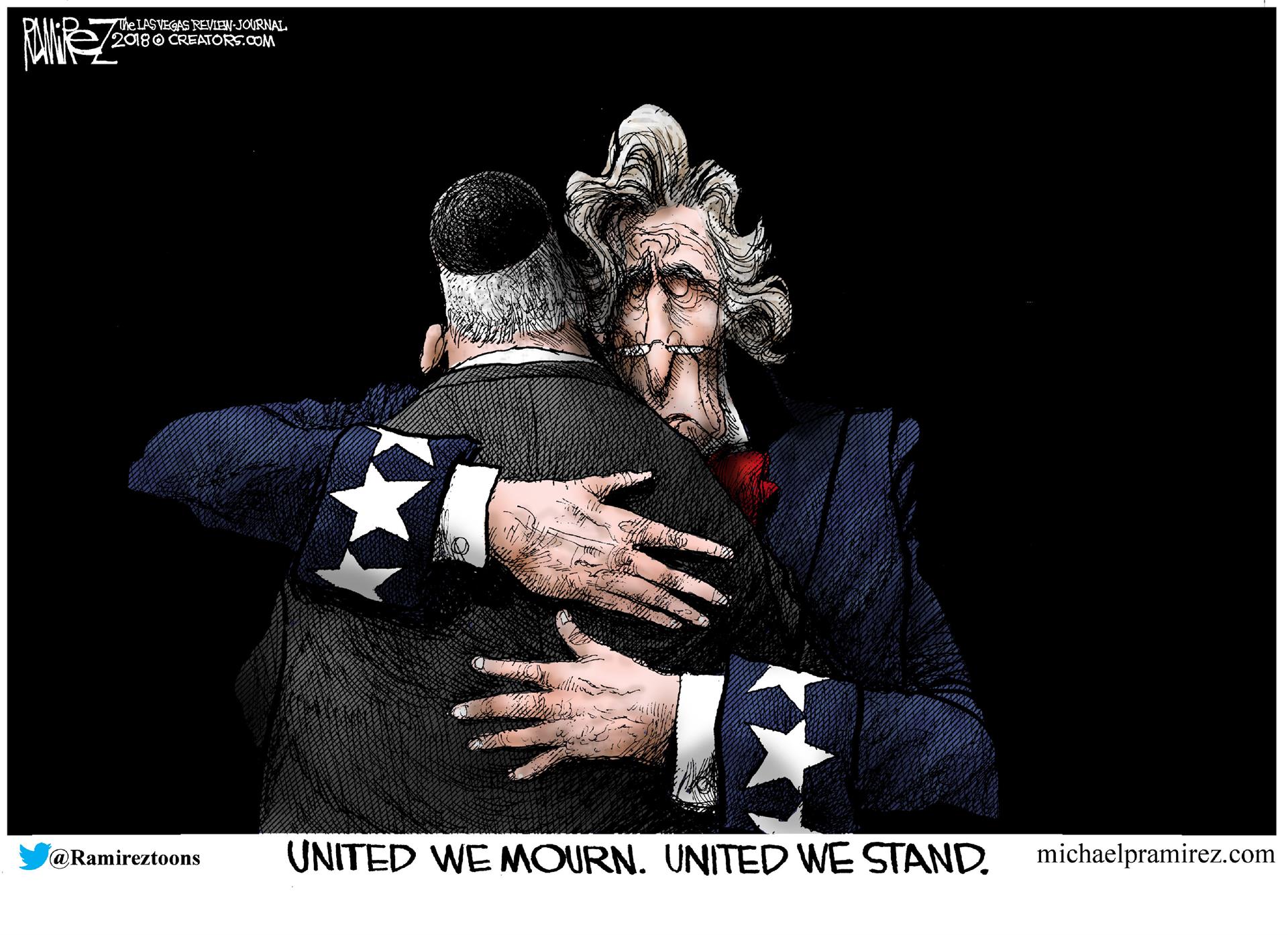 It's not even surprising the Left is using this to their advantage.
Posted : November 1, 2018 1:21 am
The Biannual 'Voter Suppression' Scam
Source: The American Spectator
The only thing more certain than death and taxes is that, every election cycle, the Democrats will accuse Republicans of "voter suppression." They inevitably insist that requiring individuals to possess photo identification in order to cast a ballot is a sinister right-wing conspiracy to prevent minorities from exercising the franchise.
READ MORE
Posted : November 1, 2018 1:49 am
Give Hillary a different set of rules, she might win, 3rd time could be the charm...
Up the birth rate, bring in the Illegals, do not ask for ID, and the Party might WIN....
Attitude and Ability is everything, without Government Laws we would all be equal, until we are Influenced by others.
Posted : November 1, 2018 6:44 pm
she hasn't got any charm, no chance.........
Posted : November 2, 2018 1:44 am
About Again, post: 2818288, member: 146908 wrote:
It's not even surprising the Left is using this to their advantage.
You won't find this story in the New York Times!:
http://www.hawaiinewsnow.com/2018/10/31/israel-defends-trump-amid-synagogue-shooting-criticism/
Posted : November 2, 2018 1:53 am
She will lie as long as her mouth moves, and many fools will believe her...,
Her and the Obama bunch have to create division to survive..
Do not read it, just vote for it...
We know how stupid the clowns are,,
Attitude and Ability is everything, without Government Laws we would all be equal, until we are Influenced by others.
Posted : November 2, 2018 1:54 am
Posted : November 2, 2018 1:56 am
satman40, post: 2818307, member: 141424 wrote: She will lie as long as her mouth moves, and many fools will believe her...,

Her and the Obama bunch have to create division to survive..

Do not read it, just vote for it...

We know how stupid the clowns are,,
The Mexican Word of the Day:
Posted : November 2, 2018 1:58 am