DONE for 2017 - Going for AA Exec Plat ! - Mileage Marathon time
September 20, 2017 3:54 pm
Folks,
I've been Exec Plat for some time with AA. But this year, there's been a lull I'm my travel. I'm going to do some mileage running to keep my status in 2018.
My variables:
1) I'm in Denver, so all travel should start and end there
2) The flight needs to be an AA ticket, even if it's a different OneWorld carrier's metal.
3) I'm looking for cheap flights with LOTS of miles.
4) I want just enough time to grab a shower and a meal in the place that I am going, and fly back. However, likely I'll spend at least a day or two there. 🙂
It looks like I need 3 or 4 really-long-haul-flights to make it happen... but I'm cheap, so the lower the ticket price the better. (I can use a system wide upgrade to try to make a better class happen.
sidebar - yes, I already have Citi AAdvantage and Barclaycard Silver, so I am maximizing the EQD and EQM from those two sources.
September 20, 2017 5:36 pm
OK - just booked my first ticket: Shanghai !
* Oct 20 / Oct 23
* DEN-LAX-PVG-DFW-DEN
* $663.00 / person
* 15,328 Elite qualifying miles
* 573 Elite qualifying dollars
I'll have to get a Chinese Visa, unless I throw a side trip into the mix while there.
Addendum: Ooof !!! :confused: While there are some Visa avoiding strategies (involving transfers, etc.), China only does visas at a few consulates in the US, and no mail-in business. Since I'm in Denver, that means working with an expediter. 2 visas @$140 each, plus fees = $450 (Thanks to Mile High Visas!!! Turnaround was shockingly FAST!).
We have applied for a multiple-entry 10-year tourist Visa... A good deal if one of my other milage runs are back to China... which is likely. Especially good if I return for another mileage run next year.
September 20, 2017 6:45 pm
Just re-booked flight #2: Bangkok !
Originally I booked this as a quick turn, but as I'm traveling with my wife, we thought we would see a bit more of Bangkok. So, leveraging the AA 24-hour no-penalty cancellation, we expanded the time in Bangkok. This may allow us to make it down to Phuket.

* Nov 24 - Nov 30
* DEN-ORD-NRT (transfer) HND-BKK-HND-LAX-DEN
* $802 / person
* 19,214 Elite Qualifying Miles
* 670 Elite Qualifying Dollars
With just over seven hours to get from NRT to HND, that's plenty of time to transfer AND grab sushi for dinner in Tokyo!


Shibuya, y'all !
September 20, 2017 11:40 pm
Thought I found an interesting trip 3:
Oct 13 - Oct 16 / DEN-CLT-JFK-LGA-EDI-JFK-ORD-DEN / $665


When you add up the miles, it's only 10,549 EQM for an 8 leg trip... My target to hit after trip 1&2 is to earn 30,640 ... so better to do two LONG runs rather that three shorter. (Although an Edinburgh overnight would have been cool.)
Keep looking. 🙂
September 21, 2017 3:01 pm
Don't you also needs EQDs (along with EQMs)
good luck
...if you don't expect too much from me, you might not be let down...
....other guys try to imitate us, but the original is still the greatest...


http://www.CoverYourK9.org/
"Inspiring kids to find their voices through music"
>>> http://www.RockYourSpeech.com/
Please click 'Like' below (muchas gracias) 😎

September 21, 2017 10:23 pm
alfagirl, post: 2800774, member: 42151 wrote: Don't you also needs EQDs (along with EQMs)
good luck
Yes, you are right. With the Barclaycard AAdvantage Silver and $50K spend, they award $6000 EQD, so I'm more than halfway there. Throw in a bit of legitimate business travel already done ('cause I DO have a job), and I'll have that covered.
September 21, 2017 10:28 pm
Oh, I forgot to mention Trip Zero: Roanoke!
* Sept 22 - Sept 25
* DEN-CLT-ROA-CLT-DEN
* 3,696 Elite Qualifying Miles
* 672 Elite Qualifying Dollars
Going to a wedding. Sure, western Virginia is not as exciting as the other runs, but it is a cross country flight so EQDs and EQMs count!
Surprise: I was able to book my wife's round trip ticket for 15,500 miles. (AA discounted monthly destination, 7500 miles off with affiliate CC, 10% miles back with affiliated CC)
But me? $750. Working to earn those EQD's !!! (... and getting in two Hilton nights to make the dash to Hilton Diamond)
September 21, 2017 10:37 pm
You know, it's funny, but I'm not even considering the award miles I'll earn on these trips. :confused:
I don't even want to think what math that would be... ((Fare + Airline Fees) - Govt taxes) x bottom-of-the barrel class multiplier x 11 Exec Plat multiplier x shoe size... 🙂
Still... it's not about the awards miles, it's about keeping EXP for 2018 ! 😀
September 21, 2017 10:38 pm
Two more posts / messages before I can post pictures. Yippee!


As you can see... I hit ten. 😎
September 22, 2017 12:28 pm
It takes four parts to ring a chord
Sing it right, and you'll never be bored

The Duke City Sound finished 25th out of 770+ in the International Barbershop Convention in Pittsburgh!
September 22, 2017 4:07 pm
September 22, 2017 4:08 pm
Message # 10. The pics begin !!! 😎
September 23, 2017 3:07 pm
Booked the third trip - Chengdu !



(wait... what, where? Oh, China again.)
* Dec 7 - Dec 13
* DEN-LAX-HKG-CTU-HKG-LAX-DEN
* $530 / person (no, that's NOT a misprint !)
* 17,032 Elite Qualifying Miles
* 435 Elite Qualifying Dollars (... probably.)
So that is a trip to see the Pandas and have some Sichuan food for two people for just over $1000. Clearly - Google Flights is your best friend. 🙂
Addendum: Using the AA 24 hour change option, I was able to get an overnight in Hong Kong raising the ticket cost up $260.00 per person (for a total $790 per person). Still a great deal.

I hope to move that departure from H.K. to later in the day by going standby, so it becomes two days, one night in H.K. That should be sufficient to see the highlights.
September 23, 2017 4:00 pm
So far... What does this mean... if I do this, will I make it?
EQM's - GOAL 100,000
Today, I have 38,887 miles. Adding the return from western Virginia, and the three long-haul flights and an additional 5,000 from Barclaycard Aviator Silver... that will bring me to an estimated 96,469 EQM. ... probably.
EQDs - GOAL: $12,000
Today I have 7,106 (that includes an already awarded $3000 EQD from Barclaycard Aviator Silver). Adding the return from western Virginia, and the three long-haul flights and an additional 3,000 from Barclaycard Aviator Silver... that will add $5050 EQD and bring me to an estimated total of 12,156 EQD. (I had overlooked that EQD = base fare plus carrier-imposed fees, which are applied for fuel or whatever on international flights.), so that should put me over that $12K number.
With this estimate, right now, I'm short EQM... but within a reasonable target.
September 29, 2017 2:36 pm
Booked the 4th trip - LAX for the weekend !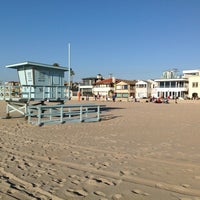 * Sept 30 - Oct1
* DEN-LAX-DEN
* $72.41 / person -- $144 for both (Roundtrip!!! No, NOT a misprint !)
* 850 Elite Qualifying Miles
* 42 Elite Qualifying Dollars
This should be an interesting experience, as this flight is booked in AA Basic Economy. 😮
If you click on that link, you see it's pretty restrictive... unless you are an elite member or have the right credit card (so, yes on both). Still, no free pre-selection of seats (unless you wish to pay extra) or upgrades. Seat assigned at check-in by AA, and no guarantee of together. But as an Exec Plat, re-checking in at the First Class line in DEN, it will likely be good seats, together by the time we are done.
The EQM and EQD are cut in half because... well, that's the rules of the game. But since I want to make sure that I'm over the top of the requirements, why not spend a day or two in Hermosa Beach! 😎
PRO TIP: Renting from Avis for this three day weekend through American Air gets me a car all-in for $100, PLUS as an EXP you earn 1,250 award miles (which is more than the air award miles I will earn for this trip). And since LAX is an Avis Select and Go location, our subcompact became a nice mid-size SUV. Details at https://www.aa.com/i18n/aadvantage-program/miles/partners/cars.jsp