2018 Mileage Marathon - AA Exec Plat
Folks, new year, new goals, the numbers reset to zero, and we begin again.
Having gotten used to documenting some of the amusing events and tips of my trips last year, I'm starting again for 2018.
Below I'll add the various trips, trips and troubles that I find in going for Exec Plat for 2018.
DEN - JFK - DEN
Or...
How to turn a 310 EQD / 3742 EQM trip into … 895 EQD / 11,795 EQM ! 😮 😎
Hi folks. This should have just been a quick round trip from Denver to JFK via Charlotte, but by leveraging weather alerts and some serious travel flexibility, I received the mileage for what would usually take an international flight to accomplish.
Here's how:
My first trip out of Denver was dramatically delayed due to weather, and the AA app gave me many options to consider. However the rebook algorithms showed me only trips heading east and getting in VERY late.
I called AA and asked: can you send me WEST and get me in sooner? So without a problem, I was on my way to Phoenix instead of Charlotte, and then on to JFK. this got me 2751 EQM miles instead of 1871
Once in New York, the fun REALLY starts!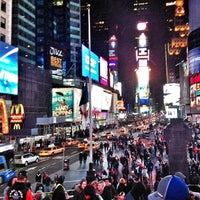 Again, on the return trip, I received a weather alert, so I called and asked if I could go JFK - LAX - DEN. Doing a 6 hour 45 minute JFK to LAX transcontinental flight, I was hoping to get the upgrade to Business (it's a three class flight!), but I was only able to get Premium Economy, with a middle seat open... no complaints there and 2470 EQM added.
Once in LAX, Go figure: A delay for the LAX to DEN flight allowed me to select a redeye flight in its place: LAX - ORD - DEN.
Yes, at this point, I had entered the twilight zone of rebooking. :confused: So my journey from JFK to DEN now goes into its second day. Having Admiral's Club access made this tolerable, as I grabbed a shower in LAX, and another in ORD the next day to keep me refreshed. This added 2625 EQM to the run, and finally got me back to Denver.
Now, if you have been keeping track of the EQM, you will see that I should only have 7846 EQM... HOWEVER … As an Exec Plat, since I had already upgraded to First on my original flights, the rebooked flights gave me the undeserved EQM mileage bonus for those first class flight on DEN - PHX - JFK and LAX-ORD-DEN. 🙂
AND ALSO... on those rebooked flights, AA also gave me the dollar values and multiplier for the flights onto which I was rebooked ... as to rebook me, the flight had to have a ticket value, so rather than 310 EQD I received 895 EQD when adding up all the values. 🙂
Bottom line: If you have flexibility, weather alerts can get you to AA EXP faster! 😀
Trip 2:
DEN-PHX-DEN - an uneventful trip resulting in 1,764 EQM
On the other hand, a great stay at the Sheraton Grand at Wild Horse Pass. If you are looking to get away from it all, this is the place.
------------------------------------------------

Trip 3:
Weather worked against me this time... DEN-CLT-BOS-CLT-DEN actually became DEN-CLT-BOS -- ( drive ) -- ALB-ORD-DEN.
The Nor'easter on Friday cancelled the Boston flights, and I went west on Saturday to fly out of Albany on Saturday night. Another 4,512 EQM done
------------------------------------------------
So far:
EQD: 1,626
EQM: 18,071
Additionally, Acquired the Hilton Aspire card this spring, with automatic Diamond status and 100K Hilton points after $4K spend. This is making my choice of Marriott, Starwood or Hilton MUCH easier! No more needing to track if I achieved the goal. 😉
DEN-PHX-SAN-PHX-DEN EQM-2,176 EQD-$452
Another uneventful AA flight. Only thing of note is that Phoenix seems to shut down at 8:30pm. The Admiral's Club in B shuts at 8:30, and the Club at PHX shuts down early as well (it becomes a BA-only club in the afternoon). As I was arriving in one "B" and departing another "B", the clubs at the "A's" were too far for the time allowed.
DEN-CLT-LGA-CLT-DEN EQM: 4057 EQD: 276
Third time's a charm. Yep, I was in NYC my the third nor'easter of the season. Got out just in time on Weds morning, as the wind picked up and snow started to fall.
Busy travel week... low accomplishments towards the end-goal.
DEN-LAS-DEN EQM - 0 EQD - 0
I'm a UA Silver thanks to my Marriott Platinum Lifetime Status. I took a United non-stop to ensure that I protect my 150,000 miles with them. (Of course, no AA points when flying UA.) However, REALLY great meals at the LAS AmEx Centurion club! Nice shower suite, non-stress vibe for the whole place

IN LAS, stayed at the Westin Lake Las Vegas. Didn't know a place like this existed! This is where the Beverly Hills folks must go when they want a vacation.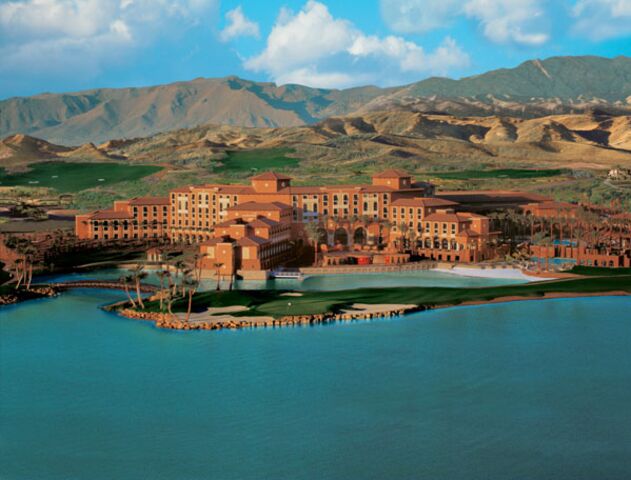 DEN-DFW-DEN EQM - 1,286 EQD - 375
Uneventful quick trip, with average meal in DFW Centurion club. The TexMex thing has gotten old. Too many people, unruly loud kids.
Found out that they are planning to add a Centurion club in DEN. The Points Guy wrote:

" One Mile at a Time reports that the DEN Centurion Lounge would be 14,650 square feet, making it the second-largest in the lounge network, after JFK's lounge opens (15,000 square feet).

The proposed lounge, with a capital investment of more than $14 million, includes all of the Centurion basics — premium bar, high-speed internet, food options, showers, a family room, phone rooms, tranquility area for sleeping and more. Plus, plans detailed to the City Council also detail that the lounge will feature spa and wellness services, as well as beer and wine tasting areas."


The tentative location is "C" concourse, which is far from the American gates at "A"... however, once open I'll have to reassess if my Citi AA card with Admiral's Club access will be worthwhile to keep in comparison with my AmEx Platinum & Centurion club access.
Other interesting news:
[LIST]
[*]Received my 100,000 point bonus on my AmEx Aspire card for completing $4000 spend. Part of it was using Plastiq to make a tax payment. They counted it as spend, not cash advance, which is good to know. The Aspire card comes with Diamond Status, so it's great no longer stressing about getting my nights in.
[*]Called AA / Avis to tell them that their co-branded web reservation form had problems: You could not enter the AA FF#, so no EXP 1,250 miles per rental award. They said they would fix.
[/list]
Today's total count: EQM - 25,587 EQD - 2,729
So... I thought I was done with all this East Coast snow stuff... but go figure: This week I go to Boston, and they have an April snowfall. Add that to my being in the area for three Nor'easters, and you have a heck of a travel year so far! Looked like I was going to miss my DFW connection, but travel delays affected that outbound. Back to DEN at 2:00 AM Saturday morning. (... yippee?)
DEN-ORD-BOS-DFW-DEN EQM: 3,973 EQD: 381
Hi folks! Great week for accomplishing goals. My Barclaycard AAviator Silver just posted my awards for achieving spend thresholds:
[LIST]
[*]EQM: 5,000 …….. EQD: 3,000
[/list]
So, that brings the AA 2018 running total to:
[LIST]
[*]EQM: 34,560 …….. EQD: 6,110
[/list]
Knowing that I will get another 3,000 EQD from AAviator Silver when I hit the next threshold, looks like AA Spend wont be an issue, but the EQM accomplishment will. But it's only April, so hard to say... There are always long haul flights that will get that done. Thank goodness for Google Flights! 😉
As to travel, no AA flights this week as I am taking United to Louisville.
DEN-SDF-DEN EQM: 0 EQD:0 🙁
Travel has slowed down, but attainment has not.
I hit the $50K spend point on the Barclaycard Aviator Silver card... that adds another 3000 EQD and 5000 EQM. (Time to switch spending to the Citi AAdvantage Exec to get the 10K EQM from them)
That brings my 2018 total count to:
EQD: 9,110
EQM: 39,560
That's not bad for May! 🙂
If you have been reading along, I've been in three of the 2018 Nor'easters. So, from ice, let's go to fire with the Big Island of Hawaii !
Spent a week at the Sheraton Kona Resort & Spa at Keauhou Bay. Great place, great Hawaii vibe. Built on an old lava flow, the hotel has easy access to Kona, Captain Cook, and the western coast. At night there is Manta Ray viewing (they come right up to the hotel !!! ). While we were there during the volcanic eruption on the southeast side of the island, we chose not to get too close. So much else to do and see.
DEN-LAX-KOA-LAX-DEN
EQD: 490 (yep! $500 bucks to Hawaii !!!)
EQM: 6,708
This closes out May, with the totals at:
EQD: 9,600
EQM: 46,268
That means that I have 43,732 more miles (as I still have an expected 10,000 EQMs from CITI by year's end), and $2400 EQD to go.
Hi Folks - I've taken a step into semi-retirement, and it's time to book some trips!
Late September - Beijing China
Late October - Sidney Australia
Late November - Kauai Hawaii
I'll write in greater detail later on each of these trips, however, the flight costs for TWO PEOPLE were a real bargain:
* Beijing - $1006
* Sydney - $2138 (with INSANE routing: DEN-CLT-LAX-SYD-LAX-CLT-DEN !!!)
* Kauai - $707 (yes, for two!)
This will take me over the required 100K miles for the year by 237 miles, but has me $798 short on the EQD's for the year... which I will need to address.
Today, the CITI AAdvantage Executive Card applied 10,000 EQM based on spend.
That brings me to:
- EQD - $9,600
- EQM - 56,268
One thing of note: I haven't flown since May 19th (3 months!), but in that time I've earned 110,085 FFM's. That includes a 60,000 new card award miles and the rest (50,085) is spend and spend bonus miles. 😎
This type of earning helps offset the fact that ExP's do not get the 500 mile certificates that most folks get. Of course, as an ExP I get upgraded on most flights, so I don't need them, but traveling with my wife (in the same record), I need to use those to upgrade her. So I purchased a bundle of 8 (for the possible upgrade to Hawaii) for 40,000 miles.
Still, playing the CCard game, the actual amount of miles spent on those 8 "stickers' was 38,000 miles. I saved 2,000 miles because of card affiliation. 😉
A quick thing about hotels... I just merged my Marriott and Starwood accounts. I'm in the "Lifetime Platinum Premier" level, which is only being awarded this year.
While on the one hand this means that I have plenty of hotel points and choices for my upcoming trips, it also means that I have spent 1219 nights in a hotel (according to the combined count by Marriott.)
That's over 3 years. Looking at that, I'm surprised that I haven't lost everything that I have owned in a hotel room over that time, packing and unpacking and repacking.