Help save these masterpieces!
We're saving the sculpture of Staglieno cemetery, Genoa, Italy
Everyone visits Rome, Florence and Venice, but Genoa isn't on the "Grand Tour", and a cemetery on the outskirts of the city certainly isn't on the tourist radar. However, Staglieno Cemetery is a hidden treasure. It is the largest outdoor museum in Europe and holds the finest collection of mid 19th to mid 20th century Italian marble sculpture. Mark Twain wrote rave reviews of it, with good reason.
We are an American non-profit 501(c)3 supporting restoration of these irreplaceable marble sculptures. To date we have restored 5 masterpieces, with two more currently underway. Early next year we hope to restore a 16 foot tall Art Nouveau masterpiece, the 1918 Pozzo/Debarbieri memorial by the artist Luigi Brizzolara (pictured below) The heavy layers of dirt are made up of pollutants that break down the surface of the marble. The dirt also obscures the design, making it very difficult to read the dramatic beauty of this work. Imagine how stunning it will be when returned to its original glory.
A generous donor has pledged matching funds, so your donation will be doubled. Any amount will help. Visit http://donate.staglieno.com to learn more and make a contribution.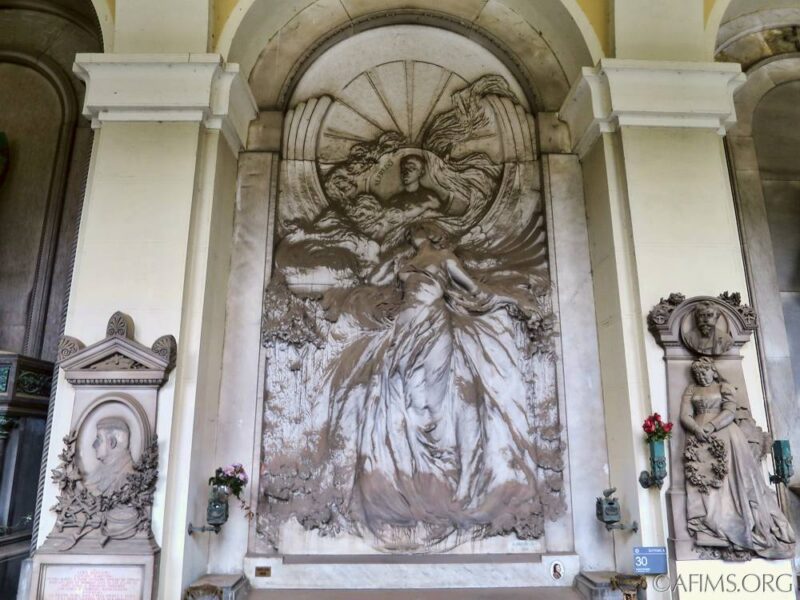 The Pozzo Debarbieri monument is flanked by two smaller marble gems, the Luigi Bodoano and Francesco Maino crypts. We plan to restore all three.
We all understand giving to support medical care, feeding the hungry, and providing emergency disaster relief. We understand donating to local cultural activities, to enhance the quality of life in our own communities. But, why donate to restore statues in an obscure cemetery on the outskirts of a city that we might have never even considered visiting?
Our oldest records of civilization come to us through stone carving. This art has been with us throughout history. Italy at the time of these sculptures was a high point in technical skill, artistry and story telling in marble. These sculptures are at a critical point, deteriorating before our very eyes. This is a unique opportunity to save this irreplaceable cultural treasure for future generations.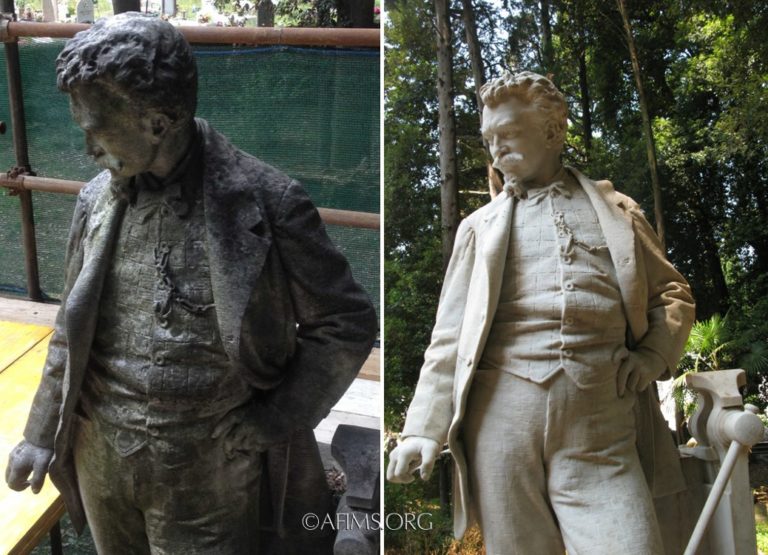 The 1885 Benjamin Whitehead monument by Lorenzo Orengo, before and after our restoration.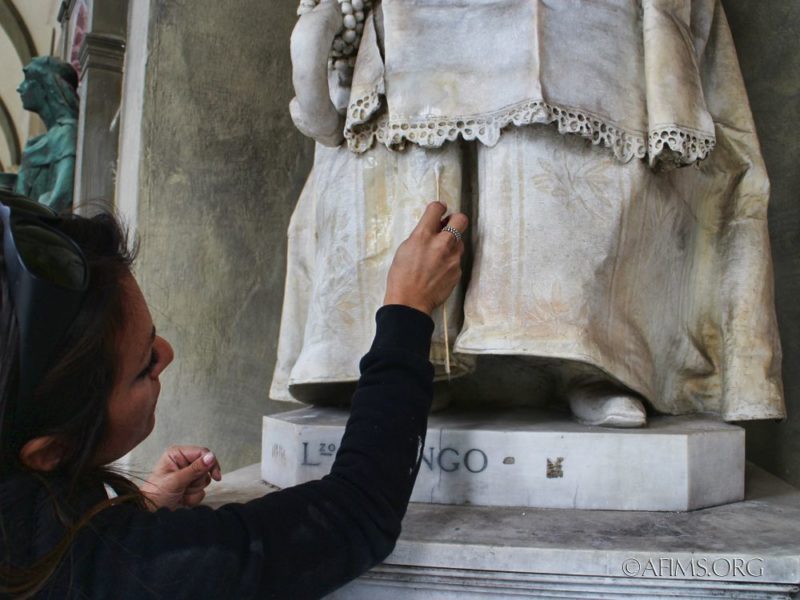 Current work in progress on the 1881 statue of Caterina Campodonica, "the Hazelnut Vendor", the most beloved statue at Staglieno Cemetery in Genoa. This is one of the finest examples of the brief, little known artistic period known as "Bourgeois Realism" or "Naturalism".
Any size donation helps. If you are able to sponsor a sculpture you will be thanked and remembered with a plaque placed near the sculpture. Please contact me for more information.
Posted : November 3, 2016 11:43 pm