MS STAPLES VISA GIFT CARS 1500 points plus a $20..
Welcome to the world of high finance..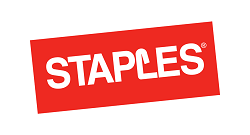 Staples is offering a free $20 Visa Prepaid Card via the Staples Easy Rebates system when you buy $300 in Visa gift cards valid from August 6 to August 12, 2017. You can use the Visa gift card for everyday purchases and it is widely accepted online and in-store mechants. The $20 prepaid Visa card rebate will give you a small profit, but this deal only make sense when you use a Chase Ink card to earn 5X Ultimate Rewards or Amex SimplyCash Plus to earn 5% back.
Attitude and Ability is everything, without Government Laws we would all be equal, until we are Influenced by others.